ScanPapyrus lets you quickly and effortlessly scan any paper documents, books, magazines, or photos!

The Batch Scanning makes the paper-document scanning process quick and efficient

ScanPapyrus automatically enhances quality of scanned pages
Scanning documents and photos
ScanPapyrus is designed to scan any paper documents, books, magazines, or photos
and save them into PDF, DjVu, TIFF, JPG, PNG, BMP files.

BATCH SCANNING
ScanPapyrus can start scanning each page automatically at a specified time interval. Between every scan, you can turn the page of a book, flip to the next page of your document or replace the photo in the scanner.

BOOK SCANNING
ScanPapyrus uses an intelligent algorithm to split a book spread into two separate pages.
SMART PROCESSING
ScanPapyrus can automatically adjust the resulting image by increasing the sharpness, de-skewing pages, removing gray background, cropping the image, and removing the black stripes produced by the scanner when its lid isn't fully closed.

IMPORT from PDF
ScanPapyrus can open any PDF or DjVu file and extract all its pages as images. You can edit the extracted images and save them to a PDF file.
Why ScanPapyrus?
Batch scanning
Scan pages without turning away from the scanner! Even if you need to scan 10, 20, or 100 pages of a document or a book, ScanPapyrus will help with the process. Do you want to scan a batch of old photos? Simply specify the time interval after which the program should start scanning the next page. You can use the time to change the page or photo in the scanner, and the program will automatically start scanning it. You won't have to turn from the scanner to the computer, so you'll finish scanning sooner.
Learn more
Book scanning
Create high-quality electronic books twice as fast! It's no longer necessary to scan every page of the book separately. Now you can scan whole book spreads, and ScanPapyrus will automatically split the image into two pages! One scan will get you two pages at once in your PDF or DjVu file!
Learn more
Smart image processing
The smart automatic processing of images enhances the quality and speed of scanning. What if you've poorly positioned a document on the scanner? Don't worry, because ScanPapyrus will straighten the image. What if you forget to close the lid of the scanner? No problem. ScanPapyrus will remove the black areas along the edges of the document. Moreover, the program will increase sharpness, adjust contrast, crop unneeded margins and convert the gray background to white.
Import from PDF or DjVu
Do you need to change an existing PDF or DjVu file? Or maybe you want to add pages to a PDF file, change the page order, remove some pages, or edit pages to improve their quality? ScanPapyrus allows you to do all these things. You can open a PDF file, extract its pages as images, edit the extracted images, and then save them to a new PDF file.
Advanced scanning settings
Automatic selection of paper source for scanners equipped with an automatic document feeder (ADF). If a feeder contains paper, then ScanPapyrus uses it for scanning, otherwise using a platen (glass).
Also supports duplex scanning, deskewing pages, cropping unnecessary fields, increasing contrast, and whiteness.
Support for many output formats
ScanPapyrus lets you save scanned pages to PDF, DjVu, TIFF, JPEG, PNG, or BMP files. Support for importing from and exporting to multi-page TIFF files.
Lots of settings are available when exporting to PDF: automatic detection of page orientation, flexible scaling and positioning, document counter, password protection, and many more.
PDF compression to the specified size
Some online services, such as banks or the internal revenue service, set a maximum limit on the size of each submitted PDF file. ScanPapyrus can compress a PDF document to the specified file size. When exporting the scanned pages, simply specify the desired output file size (for example, 2 MB), and the application will compress each document page to keep the file size within the limit.
ScanPapyrus can also compress existing PDF documents. Just open them in the application, and then save to PDF with compression.
Multilingual user interface
ScanPapyrus supports a variety of languages: English, German, French, Italian, Dutch, Spanish, Portuguese, Finnish, Polish, Czech, Slovenian, Russian, Belarusian, Hungarian, Armenian, Chinese, Turkish, and Arabic.
Translate to your language
Free trial period!
You can use ScanPapyrus for free for 30 days.
SCANNERS
ScanPapyrus supports all kinds of flatbed scanners and multifunction devices, such as Epson, Canon, Hewlett-Packard, Brother, Samsung, Xerox, and Mustek.
List of tested scanners

WINDOWS ®
ScanPapyrus works under Windows XP, Vista, 7, 8/8.1, 10.
It supports both 32-bit and 64-bit Windows.

SAFETY
ScanPapyrus does NOT install an additional toolbar on your computer, nor does it change the home page in your browser or perform any other malicious operation. We tested the software using the service at virustotal.com, and it confirmed that the program contained no viruses or other malicious code.

SETUP
ScanPapyrus installs very easily, in the same way you'd install any other software for Windows.
Installation Guide
A minor price for major features!
Home License
$39.95

Taxes (VAT) included
One user only
For non-commerial use only
The license is issued to one user. You can use the software on all your computers, provided that only you and the members of your family use the software.
Business License
$139.95
Taxes (VAT) included
Unlimited number of users
Can be used for commercial use
Suitable for companies and offices.
Any employee of a company can use the software on his or her computer in the company's office.
Questions about registration

PAYMENT
ScanPapyrus is easy to purchase, thanks to multiple payment options such as Visa/Mastercard, PayPal, American Express, Diners Club Card, Discover/Novus and JCB Card.

DELIVERY
License keys are delivered electronically to your e-mail address. Once you make your purchase, the key is delivered automatically within several minutes.

VALIDITY
The license remains valid without any time limitations. The license key is valid for all future versions of the program.

TECH SUPPORT
Registered users get technical support via e-mail, Skype or phone. Also, technical support may be rendered by means of the remote desktop with the help of TeamViewer software.
Our clients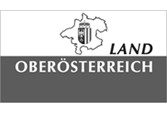 Land Oberösterreich, Linz, Austria

Manipur University, Imphal, Manipur, India

Baltic Shipping Services, Riga, Latvia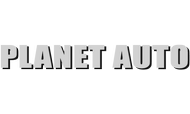 Planet Auto Group, Mooresville, North Carolina, USA

Szkoła Podstawowa nr 63 im. Anny Jasińskiej, Wrocław, Poland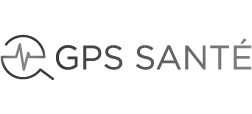 Medical GPSsanté , Clermont-Ferrand, France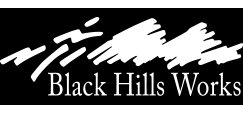 Black Hills Works, Rapid City, South Dakota, USA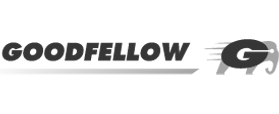 Goodfellow, The Wood Specialist, Montreal, Canada
Over 10,000 Happy Users from All Over the World