ScanPapyrus - Document Scanning
Select a scanner from the scanners list by clicking the Select Scanner button. A window with a list of connected scanners will open. Select your scanner. We recommend using a TWAIN driver, not WIA.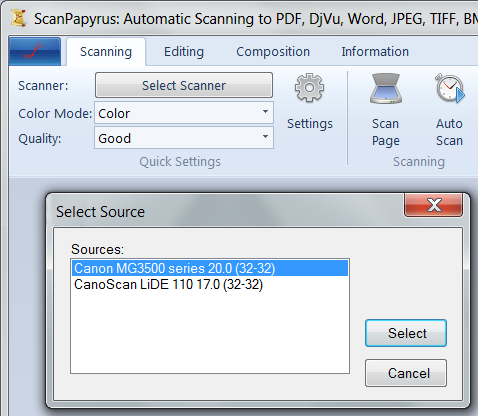 Select the color mode for scanning: Black and white, Grayscale, or Color. If you select Black and white, the resulting image will have only two colors, black and white; you can use this mode to scan pages that contain only text and do not contain any pictures. If you select Grayscale, the the document will be scanned in gray scale. The Color mode is good for scanning full-color pages.
Select the scan quality. Three options are available: Medium quality, Good quality, and High quality. The higher the scan quality, the lower the scanning speed. As a rule, you can use Good quality for documents.
After selecting the scanning options, click the Scan Page button. ScanPapyrus will start scanning. A window containing a scanning progress bar will open.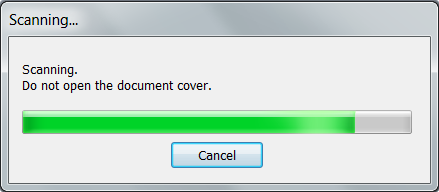 When the scanning is complete, the page will be added to the list of scanned pages, and you can start scanning the next page.